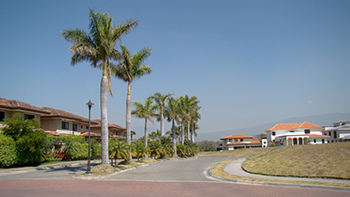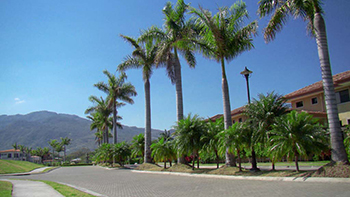 Seriously considering Hacienda del Sol? Read the Top 10 advantages of living in Hacienda del Sol:
Hacienda del Sol offers the best access of all luxury gated communities in the Central Valley!
Two large supermarkets, Mas x Menos and Automercado within a 5 minute drive
All the best schools of San Jose within 15-30 minutes and with bus service directly to Hacienda del Sol: Country Day School, Panamerican School, Blue Valley, Saint Judes, American International, LightHouse International, Lincoln, Humboldt just to mention some...
Gentle -mainly flat- topography allowing it's residents to practice outdoor sports year around like jogging, running and riding bicycles... and for the children a safe environment to play outside, skate, run or just hang out with their friends...
Proximity to most business and office parks in the area like Forum I, Forum 2, Plaza Roble, Escazu Corporate Center, Atrium, Meridiano, and so much more.
Professional security and video surveillance ensuring it's residents a peaceful lifestyle experience
Beautiful views and landscaping provide a pleasant daily experience
Fantastic amenities include swimming pool, tennis court, playground, green areas, gorgeous boulevard and more...
Organized community with an excellent management is definitely a high point in Hacienda del Sol worth mentioning... For those who have dealt with disorganized communities, they will appreciate that all the functioning in this community operates smoothly and handled in a professionally manner... 
Location, location location: 10 minutes to Escazu commercial area and CIMA Hospital, 15 minutes to San Jose International Airport, 20 minutes to downtown San Jose, 50 minutes to Central Pacific beaches...